"Escape the city, embrace nature with farm homestay packages."
Taking Care of your Stay is Important
        BREAKFAST                             08:00 – 11:00
           BONFIRE                                            At Night
           TRIBAL DANCE
As per request
           FARMING           
Seasonal
All inclusive package per head per night
"Your own private sanctuary awaits."
"Share the experience, double the memories."
"More the merrier, triple delight."
"Four is company, never crowded."
All Inclusive Packages includes
Accommodation
A home away from home, comfortable and inviting.
Welcome Drink with hot/cold towel
Refresh and rejuvenate, a warm welcome awaits.
Non Veg Lunch (Fish/Chicken/Mutton), (Veg Lunch is also available)
Savour the flavours, indulge in culinary delights. A vegetarian feast, healthy and satisfying.
Evening Tea with Veg Snacks
Relax and unwind, a delicious snack break.
Non Veg Dinner (Egg/Chicken), (Veg Dinner is also available)
A meat lover's paradise, delicious and filling. A vegetarian delight, a feast for the senses.
Breakfast with Tea/Coffee
Start your day off right, a hearty breakfast awaits.
One packaged bottle of water (1000ml) (per head, per night)
Stay hydrated, quench your thirst with our refreshing water.
(above 06 years) Rs.1,200.00 (including breakfast, per night). Driver's accommodation & food is Rs.1,500.00 only. Only accommodation Rs.950.00 (per night)
In case any cancellation is done before 7 days, 20% of the advance amount will be deducted.
In case of cancellation within 7 days, 50% of the advance amount will be deducted.
In case of cancellation within 48 hours, the entire advance amount will be forfeited.
Pick-up and drop from Bolpur / Prantik station and Kolkata (airport/station) can be arranged at basic cost through local travel agent/ car operators.
Visit to Shantiniketan, Bolpur, Kankhalitalla, Lavpur, Joideb-Kenduli, Massanjore and many other interesting places can also be arranged.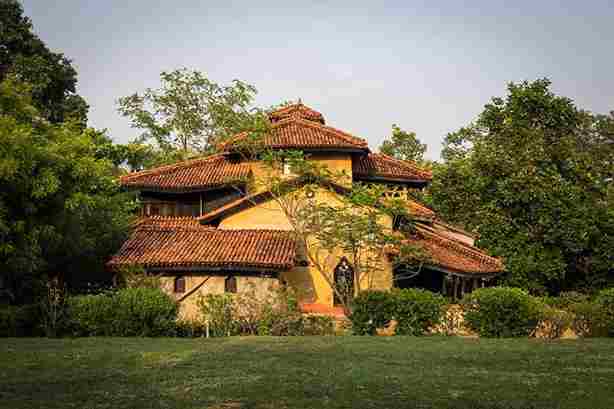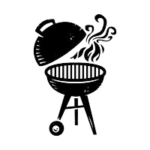 Sizzle up your senses with juicy meats, smoky flavors, and fiery grills.
Ignite your soul with the warmth, crackle, and camaraderie of a bonfire.
Experience the beat of ancient traditions, colorful costumes, and rhythmic movements.

Get your hands dirty and taste the freshest veggies straight from the farm.